Welcome to Zi's Ukagaka Hub!
Hello, I'm Zichqec, and I make entirely too much Ukagaka content! You can use the links above to find ghosts, balloons, tutorials, functions, and more! If you're here to report a bug/give feedback/ask for advice on something I've made, my social media links are at the bottom of this page. Don't be shy about messaging me, I love to talk about this stuff!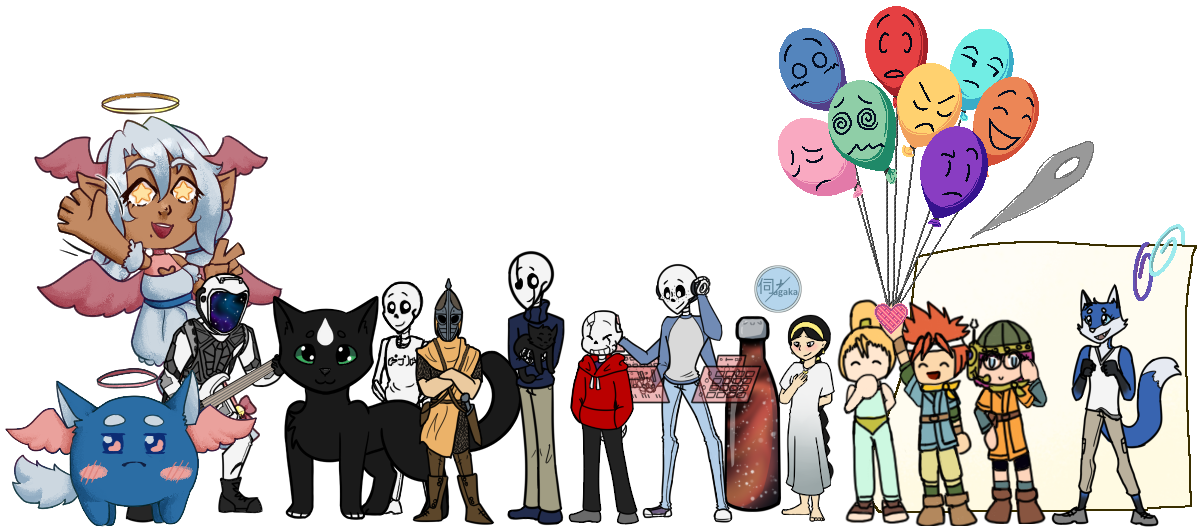 The shells for CT Epoch Jam, SSP Angel, Balloons, Needle, and Paper, were drawn by folks other than myself, and are used here with permission. Please check each ghost's page for the credits!
Member of the Ukagaka/Ghost Development and Download webring
Previous
Random
Next